Welcome to the University of Wyoming King Air Research Aircraft Page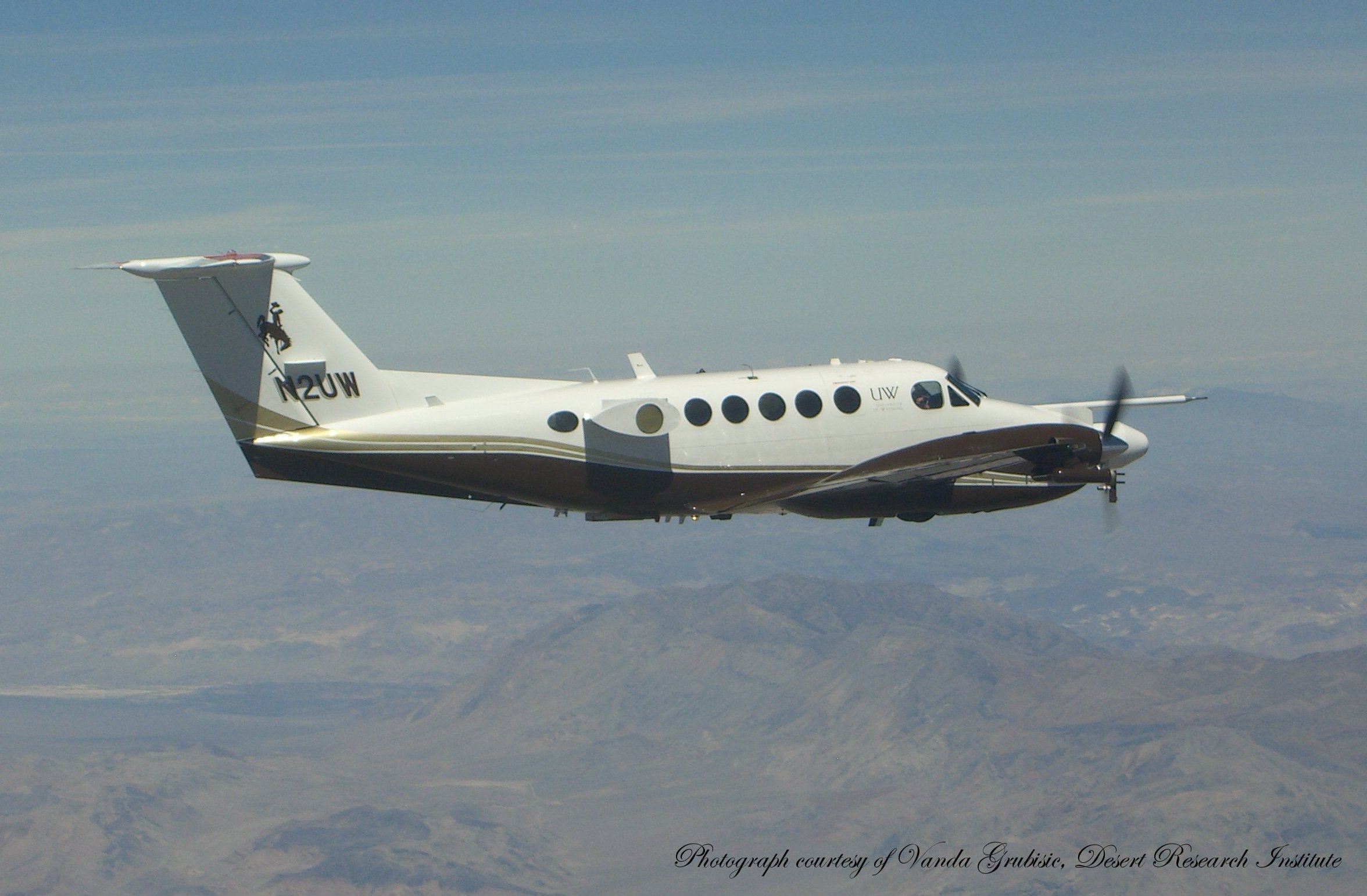 The UWyo King Air research aircraft (N2UW) is a specially instrumented Raytheon King Air 200T (twin turbo-prop) designed and used for atmospheric research. N2UW is the third aircraft utilized for atmospheric research by the University of Wyoming since the 1960's.
Click here for a brief history of research aircraft at UWyo
N2UW is part of the Donald L. Veal Flight Center, operated by the Dept. of Atmospheric Science at UWyo. For more information, please visit the Research Flight Center Web Page.