The Department of Atmospheric Science has operated aircraft for atmospheric research for more than 30 years. A Twin-Beech (C-45) was acquired in 1965 and was the first in the line of three Beech Aircraft that the Deparmtent has utilized for this mission. The Twin-Beech was retired in the early 1970's.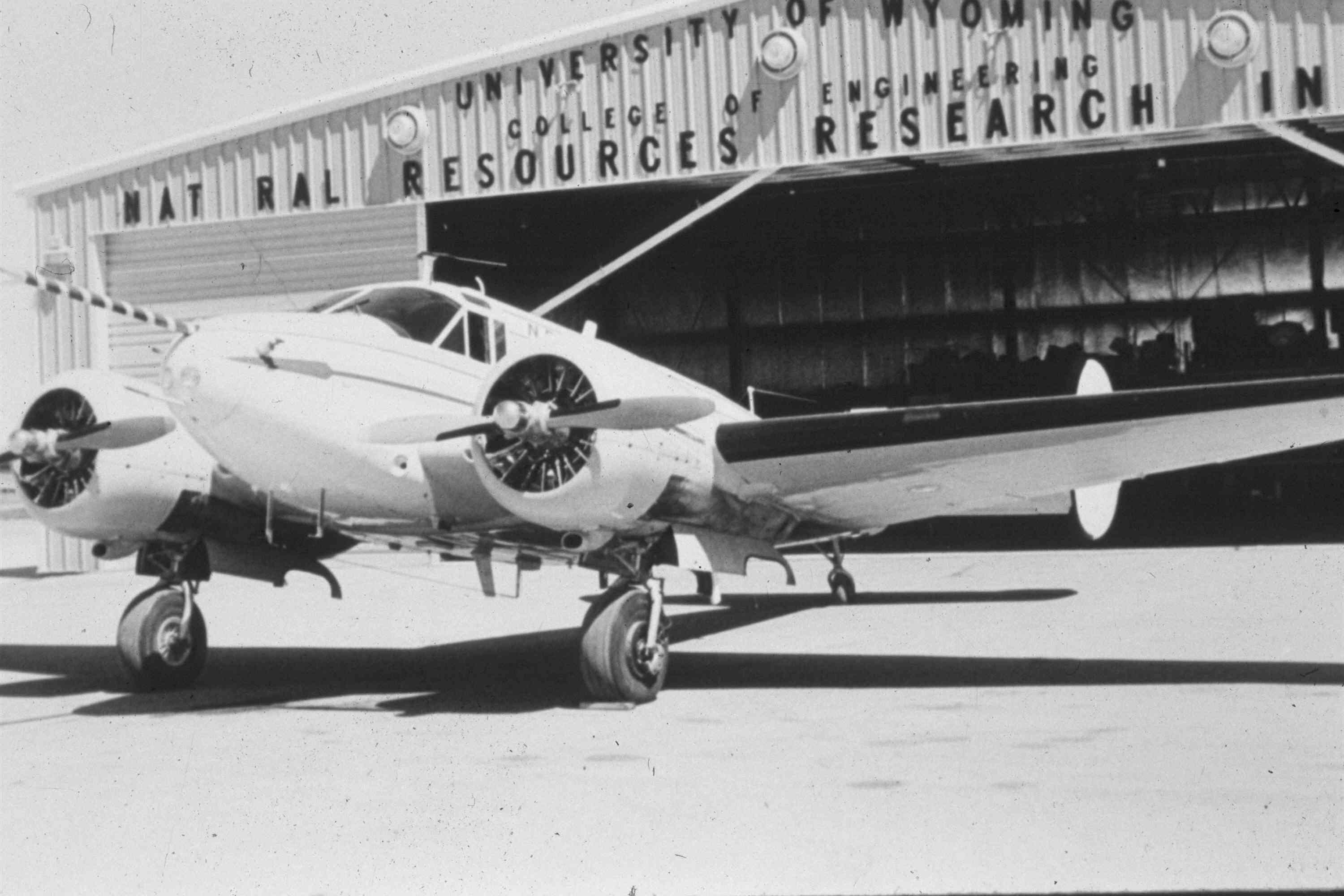 Our first research aircraft (Twin Beech)
The Beech Queen Air was acquired in 1971 and was in operation for 10 years.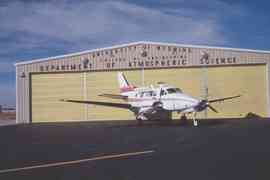 Our second research aircraft (Beech Queen Air)
Our current aircraft (N2UW) is a Beech King Air 200T, acquired in 1977. Initially supported through funds from the US Bureau of Reclamation, N2UW is now supported through a cooperative agreement between the University of Wyoming and the National Science Foundation.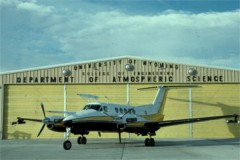 Our current research aircraft (Beech King Air, uwka)
In 2005 N2UW received a makeover by sporting a new paint job....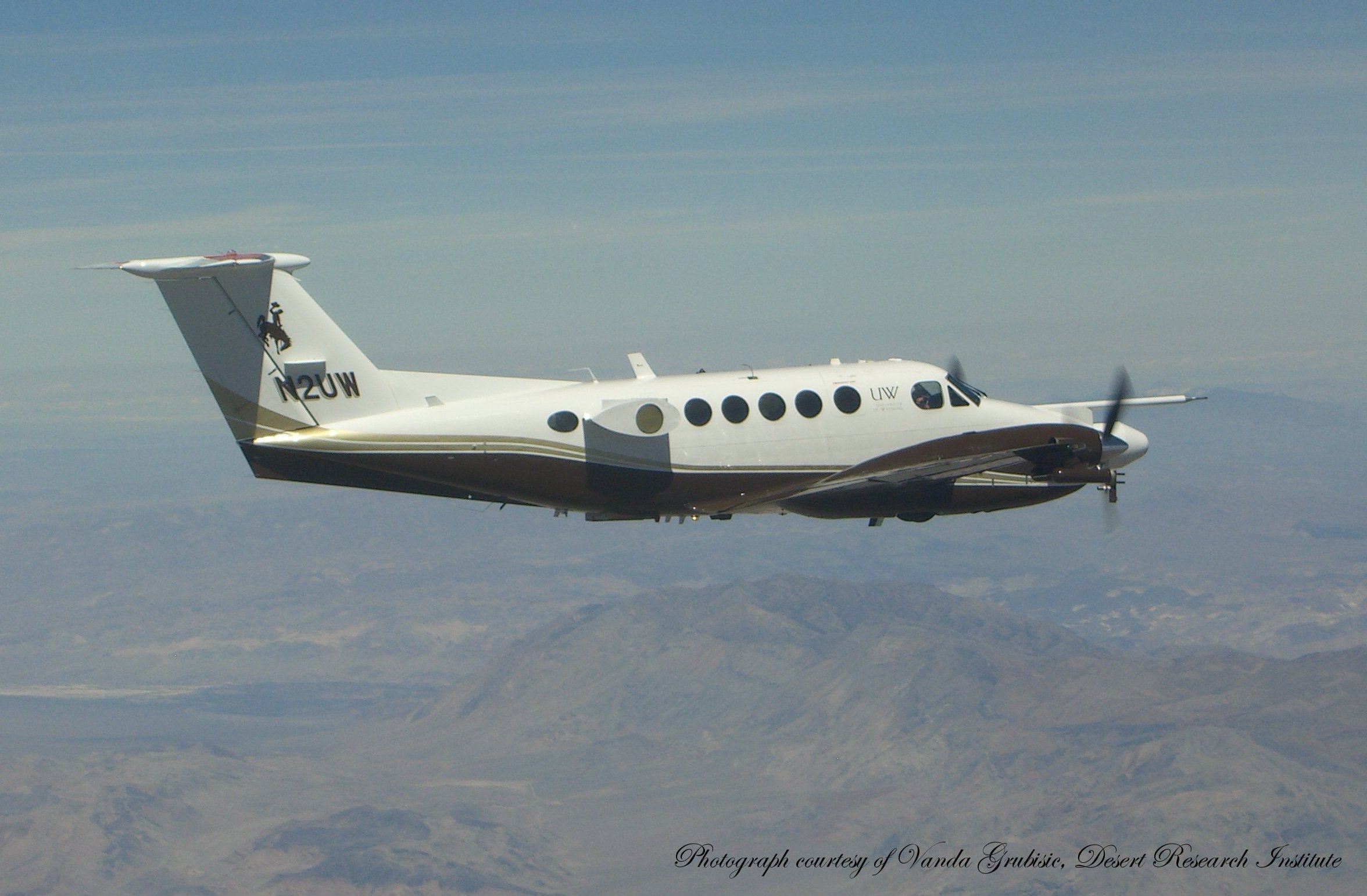 For more information about using N2UW for atmospheric research, visit our users page.