Welcome to the University of Wyoming King Air Research Aircraft Page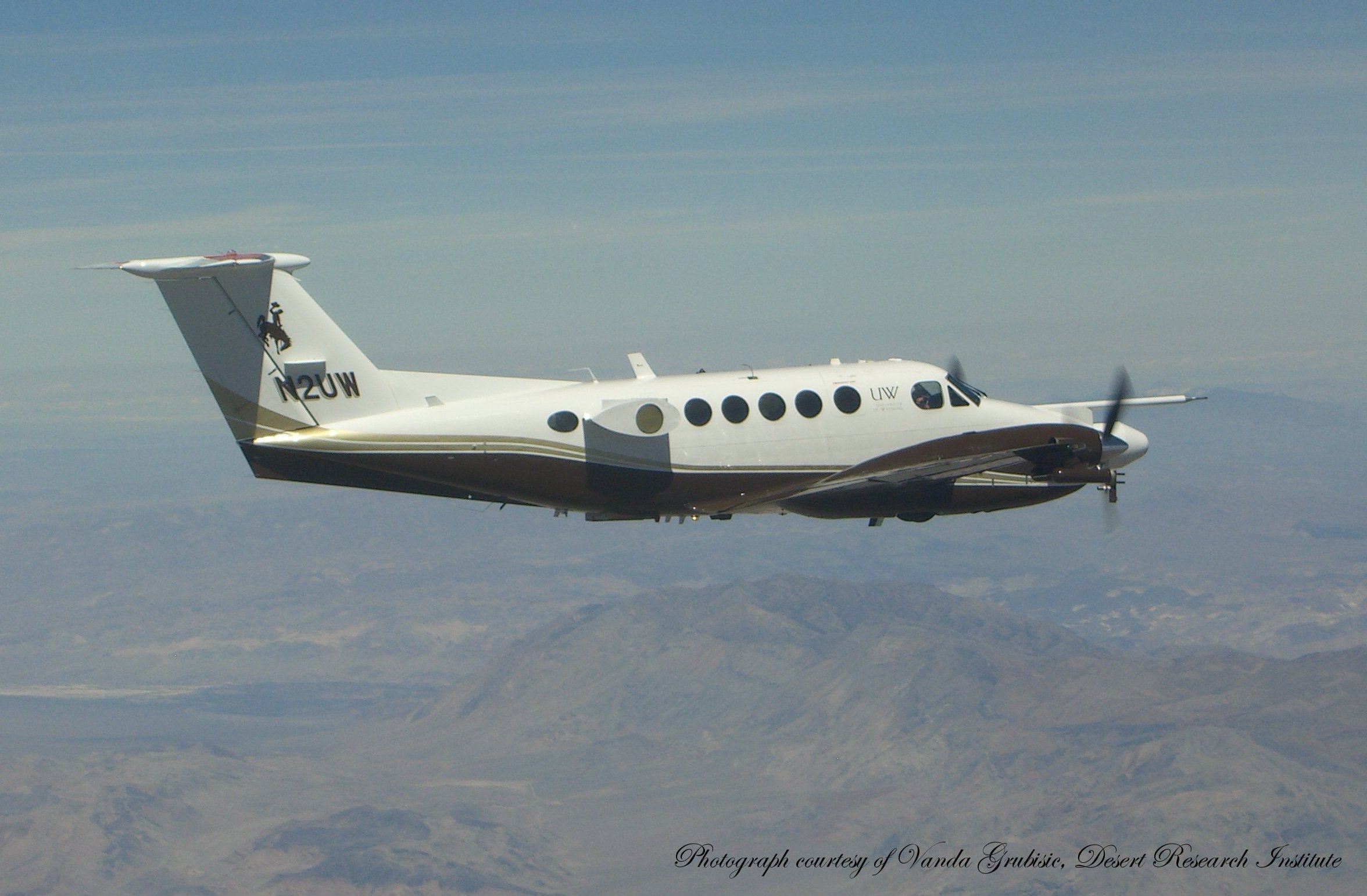 The University of Wyoming King Air (UWKA) research aircraft supports a large variety of instrumentation, and is configurable for measurements of cloud properties, air motion, turbulence and fluxes, atmospheric chemistry and aerosols. A research crew of three to four can typically be accomodated with an approximate four hour flight endurance and a maximum flight level of 28,000 ft. The UWKA has a payload capacity of up to 1,650 lbs, supporting the suite of instrumentation maintained by the UW Research Flight Center as well as user-supplied equipment. The UWKA is commonly configured to accomodate the University of Wyoming Cloud Radar (WCR) and University of Wyoming Lidar (WCL) systems.
Click here for a brief history of research aircraft at UWyo
N2UW is part of the Donald L. Veal Flight Center, operated by the Dept. of Atmospheric Science at UWyo. For more information, please visit the Research Flight Center Web Page.
Citation
University of Wyoming - Flight Center, 1977: University of Wyoming King Air Aircraft. University of Wyoming, College of Engineering, Department of Atmospheric Science,
doi:10.15786/M29M1V
.
Format Citation (ReFindit). Download metadata: XML JSON